Where can you find winter magic at its most intense? In the magical Vinschgau Valley, of course! :-) Enjoy the full splendours of winter between the Reschensee Lake and Meran and its surroundings. Our blogger Sabine tells you where – and above all how! :-)
The best winter tips for South Tyrol's Vinschgau Valley
It's time to wrap up warm again! And because my top tips for today take us into the Vinschgau Valley, you might even need a slightly warmer scarf. But don't worry, you'll be rewarded with endless glittering mountain peaks, pure fresh air and plenty of emotions. Because the Vinschgau Valley is a place that is bound to make you feel happy!
The valley itself runs for 80 km from Naturns above Meran up to the Reschen Pass, the westernmost point of South Tyrol. This is also the home of the Ortler – but this 3,905-metre high monarch is not the only superlative to be found here: there is also the famous Reschensee Lake; the valley of the glaciers, the Schnalstal, boasting Europe's highest hotel; while the high-level Alpine attitude to life make the wintry Vinschgau Valley simply incomparable. As for the adventures to be had here in the cold months – I'm coming to all that now!
Not just wild, but wonderfully...
…romantic – snowshoeing!
No other activity makes me feel so meditatively romantic in winter as snowshoeing. With my snowshoes – or "ciaspole" as the lovely local name has it – on my feet, I take step after deliberate step through the white landscape – what could be finer? And, to experience winter in its most original and yes, quietest form, I go to the Martell Valley, a secluded world that is perfect for connecting with nature. The hike to the Lyfi Alm hut is particularly spectacular and magical!
…action-packed – skiing
What about going skiing with just one ticket in two countries? You can do that in the Vinschgau Valley! The two-country ticket offers a total of 211 kilometres of slopes in the five ski areas of Schöneben-Haideralm, Watles, Sulden am Ortler, Trafoi am Ortler and Nauders in Austria! Action, fun-packed variety and a winter wonderland of sheer splendour – it is always worthwhile to purchase a multi-day or season ticket! Swish, swish... can you too hear your skis gliding over the beautifully groomed pistes? :-)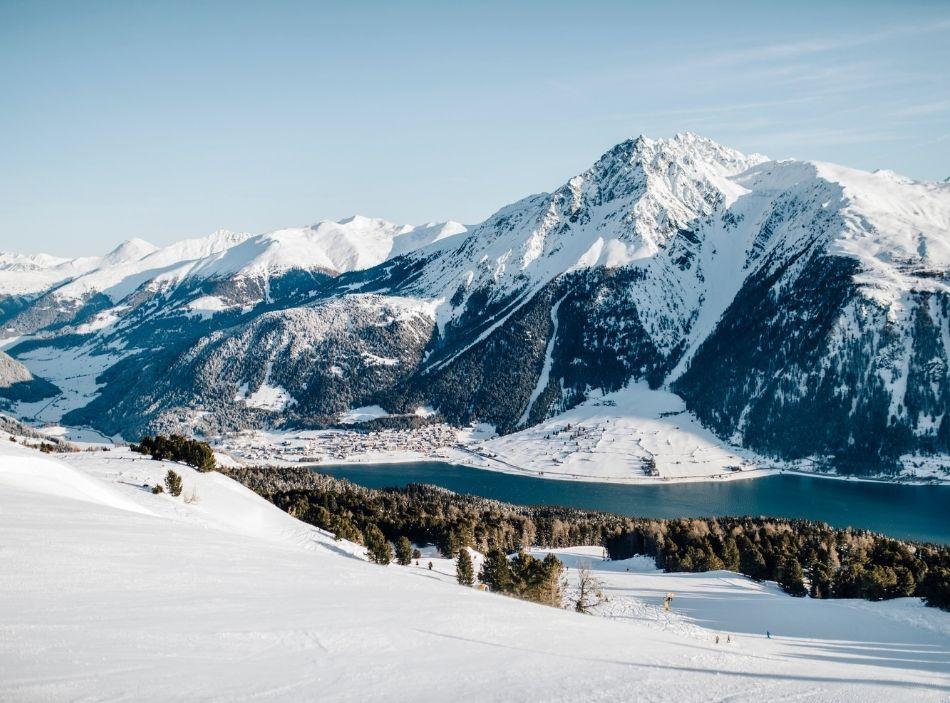 …idyllic – cross-country skiing

Did you know that the magical Vinschgau Valley features no fewer than six cross-country skiing areas? There are Nauders, Reschen Pass, Langtaufers, Schlinig, Sulden and the Martell Valley. My favourite is Sulden, where you can get your skis out even in the autumn and – if you so desire – keep making tracks until April. What is particularly charming about Sulden with its guaranteed snow is that the trails start almost outside the front door – namely in the middle of the village. :-)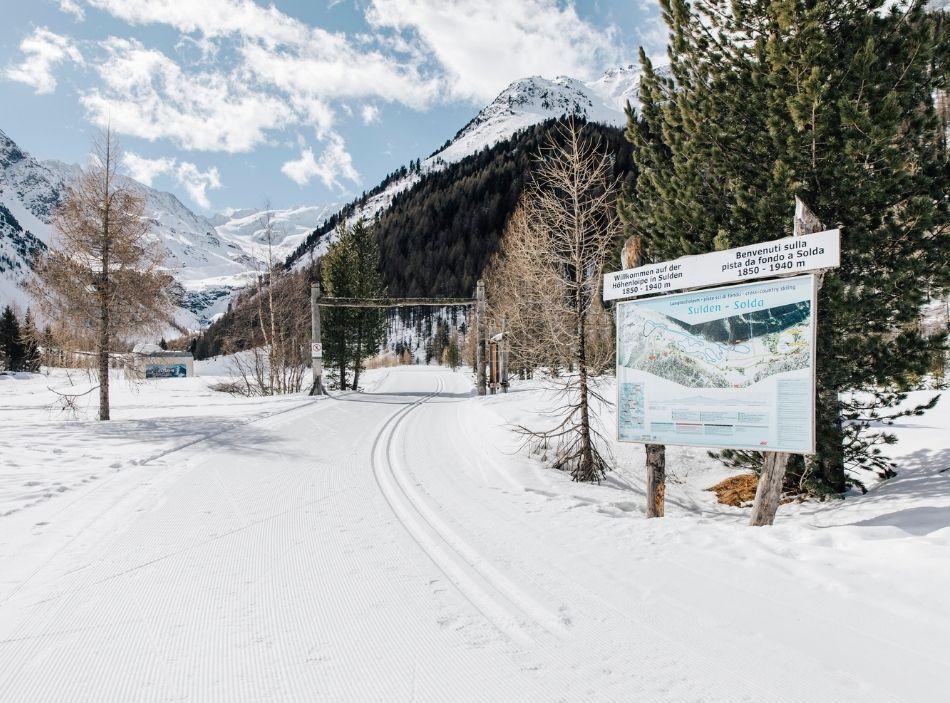 …like a fairy tale – ice-skating on the Reschen and Haider lakes
I don't know about you but, when I put on my skates, I feel like a kid again! :-) I have at least as much fun when I am gliding over the ice. And then to skate around a sunken tower not only sounds like a fairy tale – it's just like one! The ice on the Reschensee Lake can be up to 40 cm thick, and the charming Haidersee is also good for ice skating – but beware: you skate on the two lakes at your own risk, of course, so make sure that they are solidly frozen!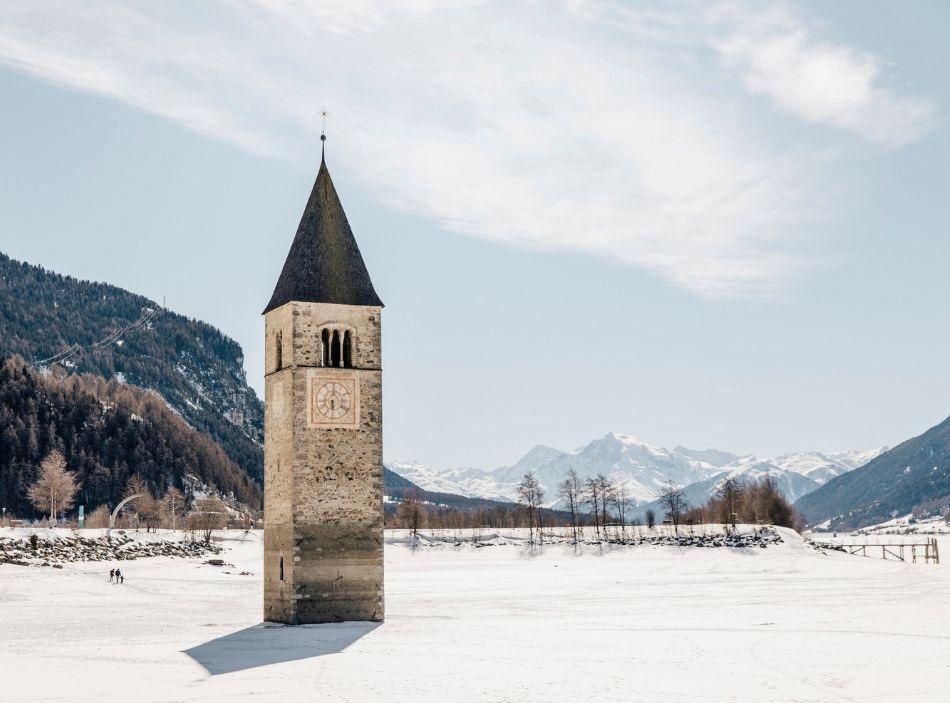 Tip: if for a change you fancy gliding over the ice on skis or a snowboard, you can also try out a snowkite from the kite schools on the Reschensee!
So have you now packed your hats, scarves and gloves? Then off you go to South Tyrol's wild and romantic west! I hope yours is a winter full of magic and adventure... and lots of wonderful moments!
Yours from the
heart
, Sabine